Pony Info

Cheddah

Name

Cheddah

Race

Pony (Earth)

Gender

Male

Cutie Mark

Cheese Wheel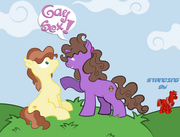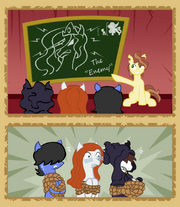 Description
Cheddah Pony was designed by PS as an in-joke for the /co/ MLP: FiM IRC chat. He doesn't have much personality, save for sharing Cheddah's love of Celestian conspiracy, often tying his friends down so they will listen to his crazy theories.
History
Created by PS in late 2010. Cheddah himself is best known as the "Darkwing Duck Storytime Guy" on /co/.
Other Info
Other info about the pony
Community content is available under
CC-BY-SA
unless otherwise noted.