Pony Info

Grumpy Gus

Name

Grumpy Gus

Race

Pegasus

Gender

Male

Cutie Mark

Rain Cloud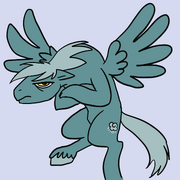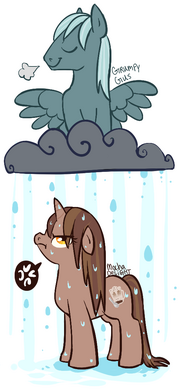 Description
A dour weatherpony, Gloomy Gus is tasked with helping to make Ponyville's rainy days, as a result, he is a surly, somewhat depressed pony. His main tallent is creating drizzles, and other such grim weather, but he has on occasion been known to smile, though it is rare.
History
History about the pony
Other Info
Other info about the pony
Community content is available under
CC-BY-SA
unless otherwise noted.