Pony Info

Muffin

Name

Muffin

Race

Pegasus

Gender

Male

Cutie Mark

A Pawprint
Description
Muffin is the Ponysona of Asa Hendrix AKA BronyMuffin. He's a very complex pony with a personality to match. He is a strange hybrid of a shy introvert and a party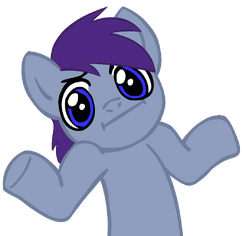 animal.&nbsp

Muffin, like his creator, has a wide variety of minor talents. His artistic accomplishments range from custom ponies to digital art to writing.
He likes to drink with DizzyPacce, Buttersc0tchSundae and Sergeant Sprinkles.
He is also a part of the Midnight Pony Club, the New Lunar Republic and is an Acolyte of the Party Goddess: Pinkie Pie.
History
Muffin doesn't really remember much from his foalhood, but he doesn't mind it much. His mindset is that if he doesn't remember, its probably for a good reason. He keeps looking toward the future.
Other Info
~He lives in a cloud that is anchored in a tree at the edge of the Everfree Forest. ~He is afraid of lightning.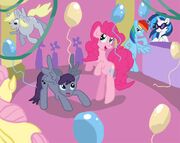 Community content is available under
CC-BY-SA
unless otherwise noted.