This article is about the deuteragonist from the old Disney Junior TV series Sofia The First. Not to be confused with Amber Jewel.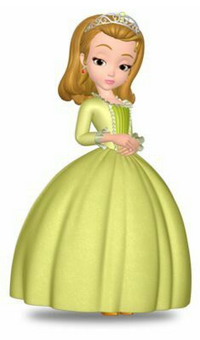 Princess Amber is another student who left the Disney Junior TV show Sofia The First after Sofia left the show. She establishes the Amber Crew along with Lyra Heartstrings, Sweetie Drops (Bon Bon), Princess Hildegard, Blueberry Muffin, Huckleberry Pie, Derpy Hooves and Emelina Grace representing 1 boy and 7 girls.
As of 1st June 2021, she no longer drives her Mercedes-Benz S-Class (W222) and has purchased a new Mercedes-Benz GLS 7-Seater SUV.
Gallery
All of Amber's Cars
The Amber Crew House