Pony Info

Rose Mari

Name

Rose Mari

Race

Pony

Gender

Male&Female

Cutie Mark

Rose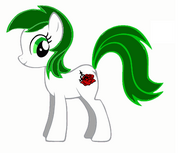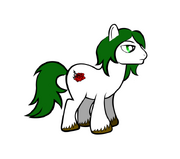 Description
She's yer average Earth Pony, hanging out and having fun!
History
History about the pony.
Other Info
Rose Mari is the local resident trap pony. Her Cutie Mark is the rose of her name as well as a custom designed tattoo to represent the other part of 'er life. It was given in it's original form near the beginning of her class, and updated as soon as she swapped over.